Banking Law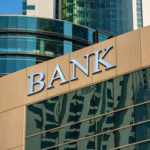 At Jones, Jackson & Moll, we know that it takes financial institutions to keep the American economy going.
Our attorneys are experienced in banking law and routinely assist banks, credit unions, and other financial institutions with a wide scope of legal matters including lien and mortgage foreclosure, collections, and judgment enforcement.
Other services we provide for financial institutions include:
Loan document creation and negotiation for lenders
Structure and implementation of various forms of credit facilities on behalf of lending institutions and sophisticated borrowers
Real estate based loans
Secured transactions
Construction lending matters
Opinions of counsel
Bankruptcy
Creditor relief
We look forward to visiting with you about your legal needs and how we can be of service. Contact us today at (479) 782-7203 or via our contact form.