Business Organizations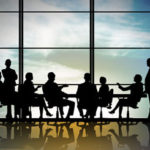 Jones, Jackson & Moll has been serving our neighbors in Arkansas and Oklahoma with the initial organization and ongoing operation of their businesses for over 45 years.
We have extensive experience in helping to select the appropriate entity for your business to limit your potential risks and liability. We can draft the legal documents to form your corporation, LLC, or partnership. We prepare articles, corporate bylaws, operating agreements for LLCs, partnership agreements, and whatever documents are needed for the state where the business is being formed.
Once your business is established, our attorneys can provide you legal advice on its continuing operation and issues regarding corporate governance. We can prepare the annual reports and filings and prepare the legal documents for any changes in ownership or other matters that come up in your business.
We look forward to visiting with you about your legal needs and how we can be of service. Contact us today at (479) 782-7203 or via our contact form.