Personal Injury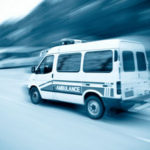 The attorneys at Jones, Jackson & Moll are experienced in handling all types of personal injury claims including automobile accidents, wrongful death, and tort litigation.
When you have been injured by the carelessness or negligence of another, our personal injury lawyers will pursue just compensation for your losses.
The damages you may be entitled to include:
Medical expenses
Pain and suffering
Permanent injury
Mental anguish
Punitive damages
You can rely on our attorneys to aggressively pursue the damages your family is entitled to.
We look forward to visiting with you about your legal needs and how we can be of service. Contact us today at (479) 782-7203 or via our contact form.