Products Liability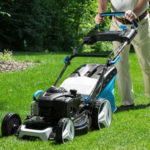 At Jones, Jackson & Moll, our attorneys have the knowledge and experience to successfully handle a wide variety of product liability claims.
Some of the most common product liability claims are for manufacturing defects, design defects, and marketing defects.
If you have experienced an injury from a defective product, we can assist you in recovering compensation for your losses.
We look forward to visiting with you about your legal needs and how we can be of service. Contact us today at (479) 782-7203 or via our contact form.