Creditor Rights and Collections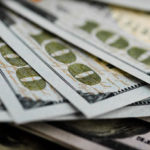 The attorneys at Jones, Jackson & Moll know that it is vital for our clients to be able to collect the money they are owed.
We can handle all aspects of the collections process including demands for payment, collection lawsuits, foreclosures, and judgment enforcement.
When a debtor files for bankruptcy, Jones, Jackson & Moll efficiently represents creditors in the bankruptcy process.
Our services handling creditor claims in a debtor's bankruptcy include:
Filing claims
Recovering money or property
Obtaining relief from the automatic stay
Determining the priority of a lien
Objecting to or revoking the discharge of a debt
Defending creditors in a preference action
We look forward to visiting with you about your legal needs and how we can be of service. Contact us today at (479) 782-7203 or via our contact form.